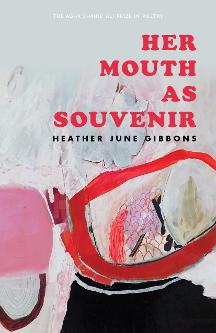 University of Utah Press, Winner of the

Agha Shahid Ali Poetry Prize, 2017
"Not since Josh Bell's No Planets Strike have I encountered an emerging poet's book that took the top of my head off with as sure a slice as Heather June Gibbons' Her Mouth as Souvenir. Her language is wicked, syncopated and full of canny stings, with a quality of idiosyncratic consciousness that's utterly contemporary. This is a singular collection, serving notice that Gibbons is a force with whom poetry readers will be thrilled to reckon." —Erin Belieu, author of Slant Six and Black Box
"I love this book and the way it cries out in well-crafted poems that aren't under the impression that craft has anything to do with boredom. Her Mouth as Souvenir is a declarative wonder, a testament to our need to go and go on." —Jericho Brown, author of The Tradition
"Part garage-rock, part requiem, part power ballad, Gibbons' book is a whirling 'study in loss.' These pulsing poems sing, shout, and interrogate everything from desire to the digital age to a Midwestern waterpark, while luring us into their restless beauty, fervor, and humor. Spinning with silver suits and phosphorescent blooms, and attentive to the legerdemain of language, Her Mouth as Souvenir is both torch and torch singer as it shines its light into our mouths, illuminating us." —Simone Muench, author of Wolf Centos
"A breathtaking and lyrical debut collection... Pressingly urgent and timely, Her Mouth as Souvenir is a study of action in the face of anxiety." —Caleigh Stephens, ZYZZYVA
"Heather June Gibbons' debut collection is the literary equivalent of a carnival ride: it jolts, thrills, dizzies: you'll step off windblown, with a little midway grit in your eye...Gibbons' layered perceptions create a very particular and intriguing vision: restless, anxious but nevertheless engaged, wide-eyed, and honest." —Amy Beeder, Tupelo Quarterly
"Gibbons is a poet who can make words turn at their heels, so that the ordinary comes to wrestle with the routine terror of the ungraspable." —Ingrid Rojas Contreras, KQED Arts, The Spine
"Heather June Gibbons's Her Mouth as Souvenir dazzles. The poems practically vibrate off the page as they push forward to the next observation, the next joke, the next loneliness...Her Mouth as Souvenir is one of those rare debut collections that asks more questions than it answers, opens more doors than it closes; heck, it's inventing doors along the way." —Amie Whittemore, Southern Indiana Review
"'Etched into each fallen leaf is a diagram of a bare tree.' A line such as that, direct and new, sits me up—and Her Mouth as Souvenir is filled with similar precision…A little strange, a little surreal, these poems are moments of struggle." —Nick Ripatrazone, The Millions, Must-Read Poetry: June 2018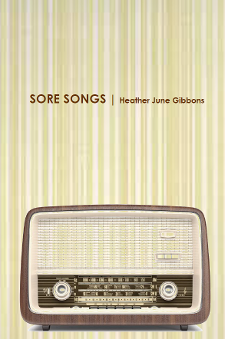 chapbook, Dancing Girl Press
SORE SONG

Eros, you are so personless and difficult.
You hamstring us, string us up

and make us want to want only you: desire
dedicated to desire, the poison mandrake

roots and blooms and catches fire.
Your port barely conceals the everlasting

never enough. You are both ambulance
and chaser, stinger and the stung, swollen

welt and stinky balm. For you, we get lashed
to the mast. For you, we do the singing.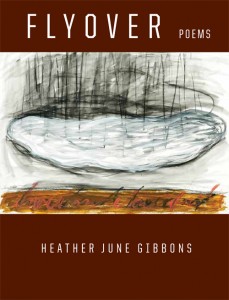 chapbook, Q Avenue Press
"There is more playfulness, sorrow, bravado, self-mockery, verbal dazzlement, emotional reckoning--more virtuosic sentence-making and anxious human awkwardness--in these nineteen terse and brilliant poems than an unsuspecting reader has any right to expect. More leaping, more daring turns, more graceful footwork along the edge of a crumbling cliff. Or, as Gibbons would have it, "I mean she danced like a suspension bridge/in an earthquake." —Mark Levine, author of Travels of Marco